Occupational Health and Safety Management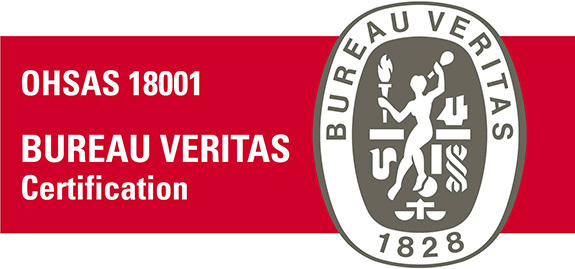 LLC "Brooklyn-Kiev" has successfully implemented occupational health and safety management system and maintains it at a proper level. In October 2015, the company was successfully certified to the requirements of the international standards ISO 14001:2004 ("Environmental Management System") and OHSAS 18001:2007 ("Occupational Health and Safety Assessment System"). The certification authority is Bureau Veritas Certification Holding SAS – UK Branch. In 2016-2017, the certification authority conducted supervision audits; the company operating activities were deemed compliant with the requirements of the above standards.
Implementation and operation of ISO 14001:2004 and OHSAS 18001:2007 offer the following advantages:
Consumer warranty
Eligibility for investments and obtaining access to financing
Company public image perfection and strengthening of its market power
Compliance with the certification criteria
Reduction of the number of cases entailing financial responsibility
Simplification of procedures of sanctions/permits procurement
Improvement of relations with official authorities
Personnel professional development
The required packages of documentation have been developed and implemented (the company's policy in the relevant field, operational procedures, management system guidelines, etc.); a group of internal auditors has been trained; personnel training is provided and internal and external audits are conducted. A relevant risk assessment has been made; the relevant action plans have been developed and implemented accordingly. In September 2018, a certification audit of the above standards was carried out, and new occupational health and safety standard ISO 45000:2018 was adopted.