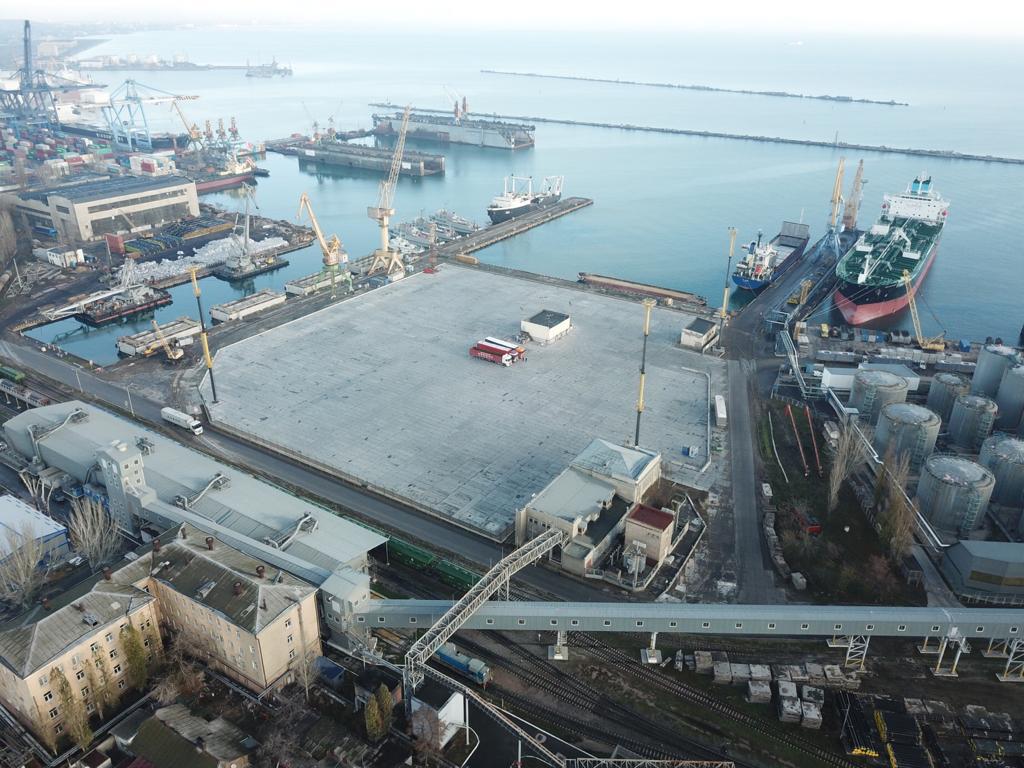 With great pleasure that we hasten to inform all our customers that the construction of a new open warehouse area for storing general cargo and containers with an area of 2.7 hectares, which meets all modern requirements of technological processes and the requirements of cargo owners, has been completed at the rear of pier No. 39.
The construction of this facility was caused by the urgent need for additional warehouse space of LLC Brooklyn-Kiev for the processing and temporary storage of general cargo and containers in the rear of berth No. 39 of Odessa Sea Port in connection with the growth in cargo turnover, improving the balance of individual parts of the transshipment process, ensuring the effectiveness of their activities and increase competitiveness.
The warehouse site is designed for one-time storage of 2575 containers, when stored in 4 tiers, which will allow:
reduce the number of operations with containers;
increase the speed and processing time of containers;
allow rational use of the territory for storage of containers;
The cargo turnover of the container site will be 75 thousand TEU / year with an average shelf life of containers - 10 days, or 750 thousand tons / year of general cargo, taking into account the average shelf life - 10 days.
We express gratitude to all participants of this project!
We are proud of our achievements!